The earth is now well into another wave of the Coronavirus pandemic. Certain nations have their borders opened up, vaccines have been injected and precautions have been taken. There are particular nations that have been given the green light or amber light to travel with specific restrictions.
However, there are still several nations under lockdown and people stuck in quarantine dreaming of their next vacation. How about we plan out your next holiday get away during this time to get your mind off what is going on in the world right now and imagine your dream vacation spots in a post COVID-19 world. Let the travel bug infect your mind and prepare for greater times ahead!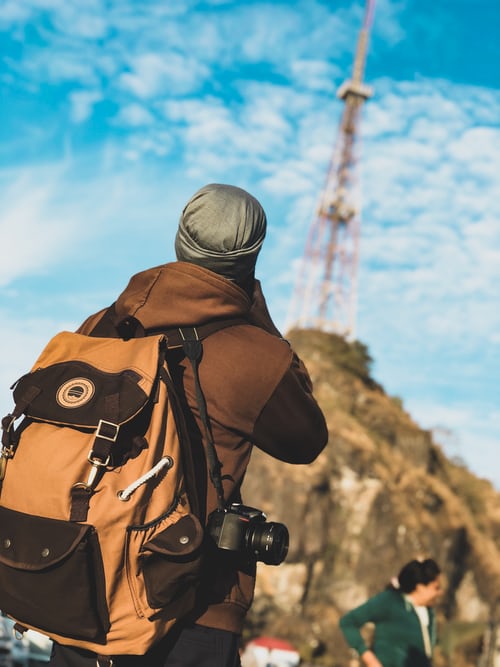 1. Mongolia- The Gobi Desert
If you are a nature lover, this is the place for you. The Gobi Desert is almost completely isolated and all you will see around you is nothing else but nature, your guide and those who tag along with you for your trip. You will be hopping from one yurt to another with a good amount of social distance. Mongolia is also one of the most secure places to visit as the country has a low population and the pandemic did not impact the country as bad as most other nations across the globe. Mentally packing your bags yet?
2. New Zealand- The Great Walks
New Zealand is known for its surroundings being blessed with pure lush greenery followed by intricate hiking trails where you will be engulfed by stunning landscapes. There are many Great Walks for you to choose from, each trail will lead you through a scenic route. Ensure to plan ahead of time and book the mountain huts on New Zealand's official website. Additionally, New Zealand was one of the 1st nations to flatten the spread of COVID-19 ahead of most other nations and open up to tourists. A great adventure awaits you here!
3. Seychelles
Are you dreaming about entering into an ocean abyss, feeling your feet swirling around in the beach sand while the white foam cools your toes? Make your dreams come true and visit this marine shrine of a country. Seychelles shot up in popularity during the time more nations were allowed to travel under green or amber light. You can get up close to exotic sea creatures, witness the beauty of coral reefs and wake up to an aqua blue ocean. In addition, Seychelles contains a myriad of nature reserves awaiting exploration.
4. Spain- Canary Islands
Are you looking for a European escape? But you are probably not ready to get yourself into Europe's city life. Well, look no further, because the Canary Islands are calling out your name! If you want a bit more privacy and extra protection there are reasonably priced vacation rentals available in most of the islands. The landscape contains an affluent mixture of the beach coastline, hot volcanos and peaceful forests. Boredom will never come near you on these Islands, there are constant social distancing safe parties in many cities and tiny villages to visit during your stay.
5. Ecuador- The Galapagos Island
Yes, Ecuador has soared high in the number of COVID cases but fear not! The Galapagos Island has only had approximately 78 cases of COVID, mainly because it maintains a large distance from the mainland. Once you get to the main island, you can choose the cruise suitable for you and your travel buddies for a boat trip around the island. Moreover, ensure that you buy travel journals books online and record all your travel experiences.
As soon as international travel is permitted for you, go ahead and book your tickets!