Many of us have had the unpleasant experience of our clothing purchase online being quite a disappointment once received. Either the size is not right, colour is way off or the pattern clearly did not match what it said on the page. Online shopping can be risky sometimes the risk pays off, sometimes not so much.
However, it has become extremely popular and with the current changes in our lifestyles, many of us restricted to our laptops being the gateway to the shopping world. Just like everything else in life there are ways to overcome your online shopping challenges. Little tips, hacks and FYIs that can make the process a little less messy, here are some of the hacks you should follow when trying to do any sort of online clothes shopping.
Size charts do not match
When we look at a size chart we more or less which size we assume would fit us, so we automatically click that without checking how the size chart has been made. Different countries consider the sizes differently, yes, they do to the most extent remain the same but your usual Medium might be a small in this instance.
Avoid looking at just the sizes and take a look at the measurement given on the size. This gives you an accurate description of the measurements, check this and then select your size accordingly. This will save you a lot of trouble picking out the wrong size.
Always check the back
Many online stores allow you to preview the item and enlarge on it. However sometimes when we get carried away with how great something looks, we might not check how the behind of it does.
The preview buttons may give you a look at the behind and if they do that is great. Always try shopping at stores that present a full view of the item such as scanlantheodore.com so that you know exactly what you are purchasing.
Read reviews
Customer reviews are very important; they portray another user's experience and can give great insight into how well your experience might be. A good review such as high-quality clothing, free delivery and getting what you bought gives others users the confidence to purchase from the store. However, if reviews are bad, it is a clear sign that you need to move on to something else.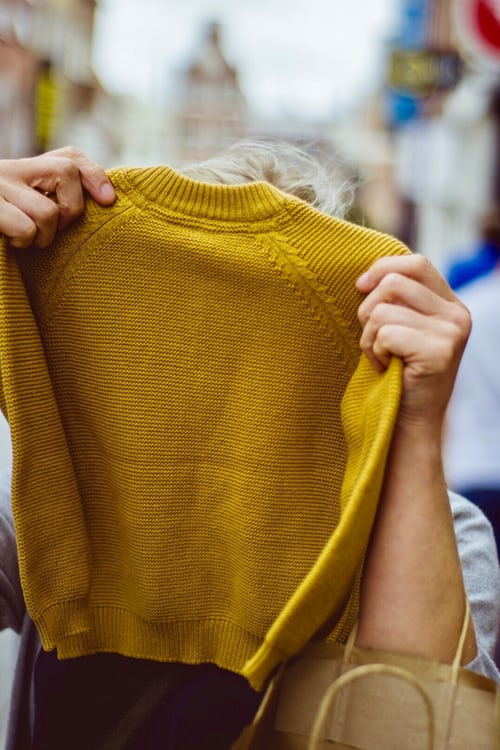 Free shipping or delivery
The catch that almost everyone gets caught to is the shipping or delivery fee. Even if your purchase was on discount or was surprisingly cheap the shipping fee just rockets it back up. Be smart and look out for free shipping stores or ones that do it for cheaper.
If your store is local finding one with free delivery or only a small charge is easier. Search at the other stores that might provide you the same options for much lesser. Your online shopping game can be spot on but it's always a gamble, don't give up and definitely don't stop shopping.